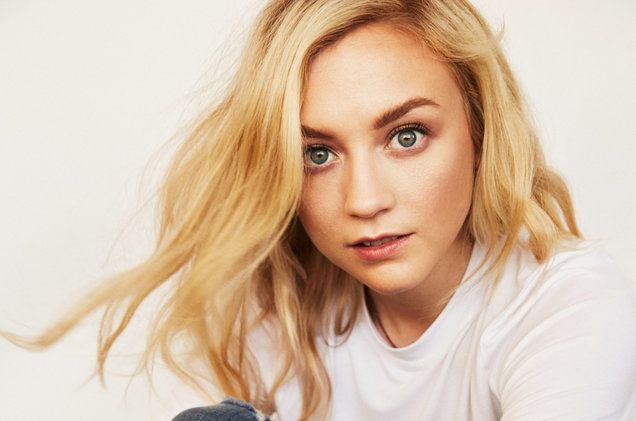 Emily Kinney might be best known for her roles on the small screen -- most notably, perhaps, a four-year stint as Beth Greene on The Walking Dead -- but she's been just as busy as an indie pop singer. Kinney has a new track titled "Mermaid Song" (released independently) out this morning (Oct. 26). "Mermaid Song" has Kinney warning a lover that the version of her he sees is an illusion -- "I am a mermaid that you dreamt" -- over a synth and an eerie beat. 
"I wrote 'Mermaid Song' after finally leaving behind a relationship where I never felt like I could fully be myself," Kinney tells Billboard. "'Mermaid Song' speaks to a need to be heard and seen and loved authentically. Ben Greenspan produced the song and helped me find cool sounds that made me think of ocean water." 
While Kinney could be seen on The Walking Dead, she also could be heard on the soundtrack through "The Parting Glass," which has over 2.7 streams on Spotify. The singer-songwriter's debut full-length album, This Is War, was released in October 2015. 
Kinney will be performing on Billboard Facebook Live today at 1:30 p.m. ET; stream it here. 
Watch the video, which chronicles a day spent at the pool, and listen to "Mermaid Song" below -- exclusively on Billboard: